Backlash on Brandon Sanderson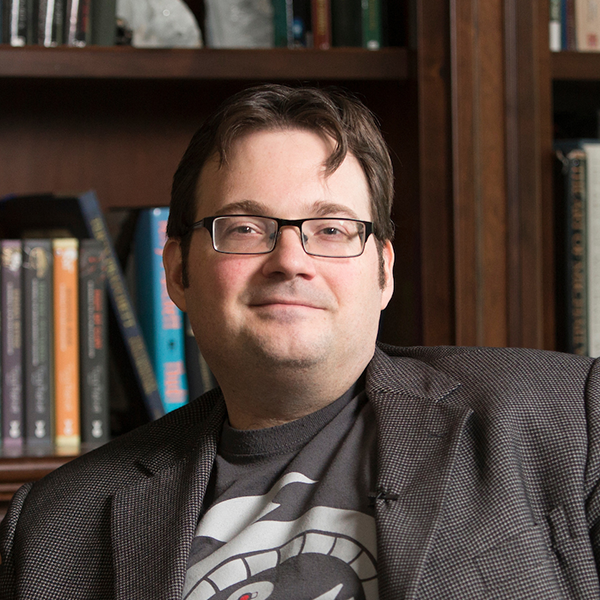 Backlash on Brandon Sanderson
Ethan Risenmay | Reporter
Renowned author and publisher Brandon Sanderson, has recently upheld a kickstarter to fund a group of secret projects he has been writing throughout the pandemic. He set up the kickstarter knowing he would be publishing them himself. Which he has done before through his own small publishing company, Dragonsteel Entertainment, but usually he uses Tor publishing to get his books into the widestream market.
 But, not expecting such a huge influx of backers, Sanderson underestimated his fanbase. During the month of March this year, Sanderson set up his kickstarter hoping to earn 1 million dollars in one month's time. He then reached his pledged goal of 1 million… 41 times. By the end of his kickstarter, backers brought him 41 million dollars to fund his project.To his surprise, he found he could make these four books much better than originally planned, but now had to ship them to a very large number of people. 
However, there is a portion of readers and authors that got infuriated after learning about his large success. Publishers also got worried thinking that this huge act of self publishing might threaten their businesses by telling other authors one thing: that they can publish on their own. Readers and other smaller authors reacted belligerently to the news as well. Saying that he "used his white privilege" to achieve his success, or that he is "selfish" to accumulate such a great amount based solely off of his own word to his fans.
Sanderson has still managed to keep good relations with both Amazon and Tor, so these allegations may not have had their intended effect. As he plans to use Amazon's Audible to release these four novels in audio version, it is well that the company did not follow the outrages that smaller media has made against him. 
Sanderson, being the man that he is, has not even made that much extra income from the massive influx he got. The reason for this is that instead of printing as planned, he is using the money to make his books higher quality, to pay for artists to do in book art, and to make shipping that much easier for people who can't make it work. If all goes as planned for Sanderson, readers will get their books on time, and with potentially even more extra perks that he hasn't disclosed but hinted greatly at during his recent weekly update videos. Brandon will continue to answer questions and provide updates as normal on Mondays at his youtube channel @Brandon Sanderson.