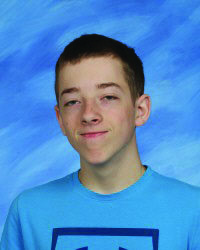 September 26, 2019
Skyline Freshman Karsten Birch recently passed away on Sept. 18. Karsten moved to the Skyline area last year when he was going into eighth grade. Before that, he went to Ucon Elementary. For part of his life he life in Yuma, Arizona. Since then, he has gotten to know his peers as someone who always tried to make others smile. They described him as kind and always making jokes. Karsten survived by his twin sisters, Jocelynn and Kaidence, his brothers, Oliver and Elliot, and his mother and father. Karsten...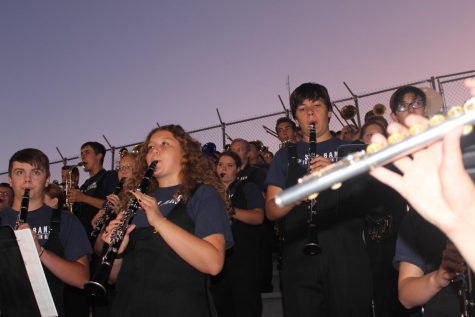 September 26, 2019
The band is always there at football games, assemblies, and graduation. The band is always there for  basketball games, parades, and state send offs. The band is always there to set the tone, hype the crowd, and energize the players.  Whatever it is, the band is always there. With this being said, the band sometimes wonders if the rest of the school is ever there for THEM. The band should get just as much support as the football team or any other team here at Skyline. They should get funding...
May 24, 2019
In a recent study conducted by WSS, only half of our students actually wash their hands with soap after using the restroom. Kind of gross to think about, isn't it? When we observed, three-quarters of those who did not wash with soap washed with only water, and the other quarter didn't wash at all. With this in mind, I'd like to now go into the what we have been taught in kindergarten and discuss the health issues that come with not washing your hands. First and foremost, hands are one of...
Olivia Felt
May 24, 2019
  While this year's play did not win any awards at the ISU competition, the cast had a blast and learned new things like team work and dedication. The judges really loved the adult theme, and the intended audience was appreciative.   The one act play competition includes schools from all over Idaho and Utah. This happens once a year at ISU in Stevens Performing Arts Center.   This year's play was directed by Beci Beck, and the assistant director was Niona Seabury (12);...
Teachers depart to new adventures
May 22, 2019
KOEPPLIN:    His accomplishments are many and varied: He has kept his wits and developed many clever jokes to be used on a wide variety of students...
May 21, 2019
After six years as a Skyline Grizzly, Julie Duffield is moving on to teach Physical Science at Eagle Rock next year. She is looking forward to the change...
May 21, 2019
  A busy mother, grandmother, and business owner, Kelle Martin has been teaching in District 91 since 1986, but this year she is retiring.   Martin...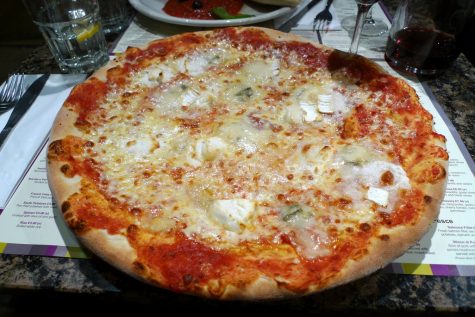 Max Webster, Investigative Reporter
September 26, 2019 • No Comments
Over the past 3 months, the boys and I have been scouring Idaho Falls in search of the best pizza place. We went everywhere from large chains such as Dominos to little homestyle locations such as Uncle...
May 24, 2019 • No Comments
 Everyone loves a good joke, right? Well, with the summer of 2019 on its way, there is no doubt that senior pranks and other jokes are around the corner. Every year students are amused by the creativity...
Recent Opinion Stories
Guns In Education? Yes, Please.
May 20, 2019
Chick-fil-a takes on the backlash
April 23, 2019
September 26, 2019
There have been over 72,000 forest fires in the Amazon rainforest in the year of 2019, being nearly an 80 percent jump compared to the numbers that Brazil experienced over...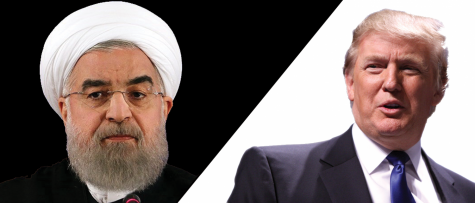 September 26, 2019
September 26, 2019
Nuclear reactors will need new hands
May 23, 2019
Diamond Garcia-Alvarez
September 26, 2019
During the week of the Emotion Bowl 2019, tensions rise between Skyline and Idaho Falls High schools rise tremendously. It's even gotten to the point where all-out brawls...
September 26, 2019
So far the girls soccer team has played a total of seven games, six of which they won and one that they lost. They have done amazing in all of their games, but one of the...
Skyline Swims Away With A First Place
September 26, 2019
May 24, 2019
May 24, 2019
Jacob Tom
September 26, 2019
The Good, the Bad and the Ugly is a story of three immoral characters who all act the same and have the same goal in mind: money and self gain. Each character finds out about...
Emilio Lee, Photo Editor, Senior Editor, Page Editor
September 24, 2019
IT Chapter Two: For twenty-seven years--twenty-seven LONG years--Bill, Beverly, Richie, Mike, Ben , Eddie, and Stanley have all known peace and been happy. And after those...
May 23, 2019
May 22, 2019
Jordan Peele's Us movie review
May 14, 2019
April 24, 2019
Hollywood continues recycling stories
March 26, 2019