Why is English important?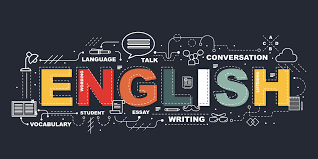 We use English in everyday life. We use it to talk and to text. Some teachers have opinions on why we need to use English in the real world. So what encouraged them when they were younger to become English teachers? Some people may hate English because it's all about reading and writing, but it's more than that. English teaches you about the correct way of speaking and communicating, which helps you in the real world.
I interviewed three teachers here at Skyline High School. The first English teacher is Mrs. Batalden. She had lots to say about English. The first question I asked her was how long she has been a teacher. She said, "she's been an English teacher for 28 years." I asked her if she uses English every day. She said she uses it every day. When asked if she always wanted to be an English teacher, she told me that she didn't plan on being an English teacher, she wanted to be an archaeologist. After I interviewed Mrs.Batalden, I interviewed Mrs. Beck, who also had a lot of things to say about English, and what encouraged her to become an English teacher.
English is the most important subject to learn in school because it helps you with everything in the real world. English teachers have a hard time, teaching literature to grade long papers. Some of them have strong opinions on what they teach and why they teach. For whatever reason, their passion and devotion are much appreciated, whether we show it or not.