Divine Dines: Cafe Tuscano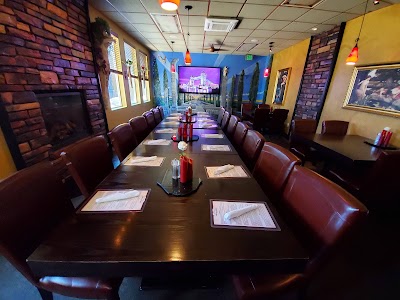 Divine Dines: Cafe Tuscano
Natalia Richards | Reporter
Italian food is praised worldwide for its unique and intense flavoring. In Pocatello lies one of the best Italian restaurants in the eastern Idaho region. The place goes by the name of Cafe Tuscano and is sure to blow minds. Walking in, you are greeted by an old Italian-inspired interior design  containing brick walls, signs held up by that of a clay sculpted Italian chef, and attentive staff. Once seated, we ordered a charcuterie board for a starter. It consisted of a variety of cheeses, crackers, and meat. If ordering wine, particularly cabernet, this would be the perfect thing to pair it with. The cheese was fresh and tasted unbelievable when combined with the variety of crackers. The meat, particularly the salami, was easy to chew and was just as easy to love. 
Now onto the main dish, oven baked cacciatore. When the dish came out it was steaming hot, making it all the merrier. The presentation of the dish would make any mouth water. With its zesty red sauce that had a tad bit of acidity, to its sauteed chicken breast the texture mixed in perfectly with the plate. On top was a baked fresh mozzarella with a crust that gave a slight bite to the layer. The taste of all the ingredients combined was heavenly. The sauce with the sauteed chicken, red onions, mushrooms, and bell peppers with the perfectly cooked penne created a reaction that was savory, delicious, and perfect all in one bite.
Overall, the total experience of Cafe Tuscano was amazing. From walking in hangry to leaping with joy out, this place will put any Italian restaurant in the southeastern Idaho region to shame. Right off the bat, the staff was charismatic, attentive, and best of all a positive reflection of an outstanding restaurant. The food was fresh and sure to make an impression. All in all, if you ever visit the Pocatello, Idaho area, make sure to stop by Cafe Tuscano.