The Controversy of Russia's Sports Ban.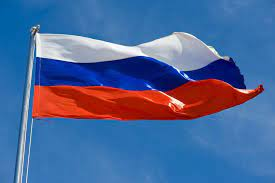 AP Image of Russia's flag.
Many are aware of the current situation going on in Ukraine, but not so much of the effect it's taking on Russia's athletic future. One of the world's best athletic countries has a ban set in place for multiple sports. This is due to the breaking of what some call the peace treaty of the Olympics. This "peace treaty" is when every athlete competing in the Olympics signs a form saying that after a set number of days before and after the Olympics their country will not start a war. Many think this disciplinary action is well deserved, while others are against it. The reasoning for this is that many Russian athletes and citizens have an outspoken opinion against their leader's actions. This has ensued protests with the goal to stop Putin and his disgraceful war on Ukraine. The other claim of the controversy is that of the positivity of the ban. This is due to the attention it might attract to Putin along with the boycott of many imported and exported items. The real question that is being brought into light is why athletes must suffer punishment for those who disagree. This question has sparked controversy among multiple news sources and social media. 
The answer is unclear as this is a huge gray area. Some think this is being blown out of proportion because while Russian citizens can't compete internationally, Ukrainians are being killed every day. Others think that while Russia gets drained economically and finding a job gets harder, athletic teams can bring people together in a time of economic stress. Russian athletes are currently under tremendous stress. The Ukraine-Russia war crisis is stressful economically and mentally for everyone involved. The question that many are fighting over is if this ban should be lifted. But we may never know. What we do know is that what is currently happening in the world is catastrophic and is sadly changing everyday life for thousands. If you would like to help Ukrainians in need, there are many charity donations like Women Helping Woman, Doctors without Borders, as well as Project Help.