Cookie's "Light of Mine" Part Review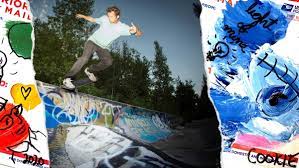 This part is jam packed with crazy airs and gnarly switch tricks. The full video is Wyatt Cunningham's video but Chris Colbourn had a section of it to himself. Chris Colbourn aka "Cookie" is a professional skateboarder with multiple sponsors including  Bronson Bearings, Worble, and NB Numeric shoes. Cookie's most recent part: "Heatwave" included him and the Worble Worldwide gang and was an absolute banger of a video. Cookie went pro for Worble Worldwide April 7, 2021 and was one of the first pros for Worble. This three and a half minute part is Cookie tearing up scenic stone spots and sketchy kinkers in the wild streets of Vermont With "Glue" by The Gerbils as the soundtrack. The opener for this part Is a gap to back lip slide on a high ledge. The tricks we saw in the part are mostly street but some vert. Two street clips that stuck out to me was a front noseslide to nollie flip out and a nollie front crook to nollie flip out. Cookie has one of the best nollie flips in the game and incorporates it into a lot of his lines and tricks. A vert clip that reall stuck out to me was his 540 mctwist where he does a 540 degree spin while his board is going under his legs. The ender for this part is a Back 50-50 grind to kink air down a gap to 4 stair. Overall I'd give this video an 8.5/10 considering the song being a good song and actually flowing with the tricks. Another thing is the variety of tricks and types of skating, meaning he didn't stick to just street and put some vert skating showing his diversity in tricks and style. Cookie is a great skater and I hope to see more from him in the future.
About the Writer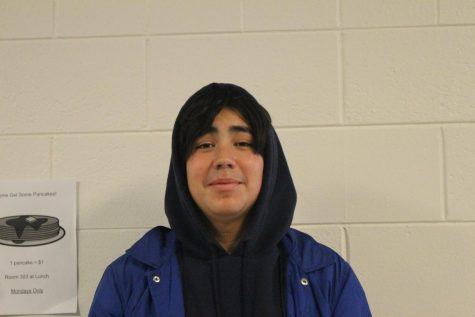 Felix Alvarez
I'm Felix Alvarez, i'm a freshman at skyline highschool. My hobbie sare hanging out with freinds and skateboarding. My favorite place to go is the skatepark...