Grizz Cheer Competition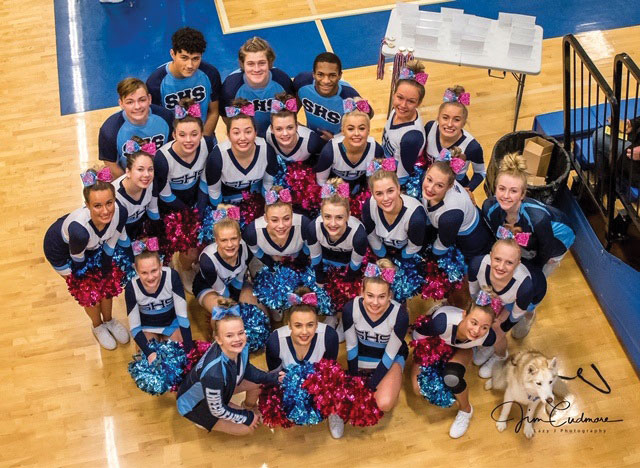 Couch Paula Ashby, the cheer coach here at Skyline, feels like her team has been improving. "They may be young, but they have improved a lot," she said.
Ashby thinks the hardest part for her team right now is their timing and committing to execution. When asked why she likes being a cheer coach, Ashby responded with, "I like it because I like to watch them grow from where they begin knowing nothing, and watch them succeed because they are learning new skills, and not only that but watching them become a better person in the process." Ashby thinks that at the districts that they will place well if they learn how to execute and hit the mat with the confidence that they have.   
Skyline's cheer is doing a great job with preparing for comps. Mariah Ballard (9) says that the routines are the hardest part about the competitions. Our Skyline cheer is preparing for districts that are about 4 weeks away. "For competition, we aren't doing any hip hop dances, but cheer dances," Ballard said. The main focus for the comps is to show off the amazing stunts that the cheerleaders have been working on. Ballard likes to cheer because she likes to work as a team and she feels supported by all her teammates. Her teammates agree. "I just really like to feel a part of the team, and I enjoy the stunts and dancing," Emma Thorson (9) said. 
Districts will be February 29th, 2020 here at Skyline High School.
About the Contributor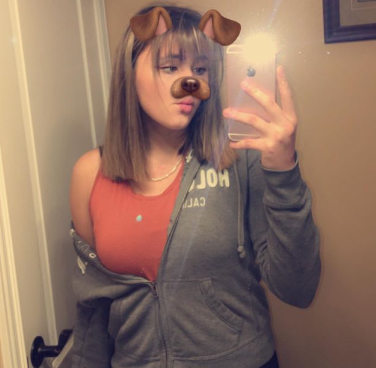 TayLee Sanders, Reporter/Writer
I'm about to become a sophomore at Skyline High School. I enjoy hang out with my friends and family. Some people say i'm a people-pleaser, because I enjoy...