Practice Pays Off!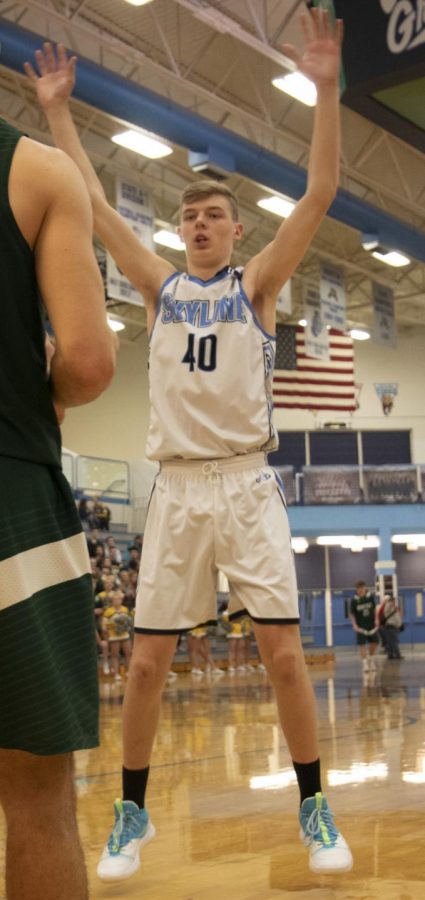 Young students are constantly told to follow your dreams and work hard for what you want. Well, a dreamer at Skyline did exactly that. 
Ethan Morse (12) currently plays for SHS Varsity basketball team. This is his first year playing for the team, after trying out four years in a row.. Morse is not the type to quit in the face of adversity. But with hardwork and perseverance, he made the team senior year. 
Morse says that basketball has always been a part of his life, and he loved playing with his grandpa growing up. "Basketball is just a sport I've really loved, and something I've always really wanted to be a part of. Especially with my grandpa. He was my biggest idol," Morse said. "This last year he passed away and I doubted it. But he always said if you wanted it, to go out and get it and work for it. So when he passed away it was a motivator to go out and get it." And from that point on he was determined to get it. 
"He had worked on his game, and he had gotten taller, which in basketball really helps, and there was an opportunity for a spot on the team for him, so we picked him up" Coach Clint Cornish said.  Cornish also said that they don't take a lot of seniors because "they haven't been on our system for three years and it's kind of a gamble. And if they weren't good enough to make it freshman through junior year, how would they be able to make it their senior year?" This shows the faith they must have had in Morse to give him a chance. 
Even with these odds, Morse was determined to make the team. And through hard work and perseverance, Morse made the team.
About the Writer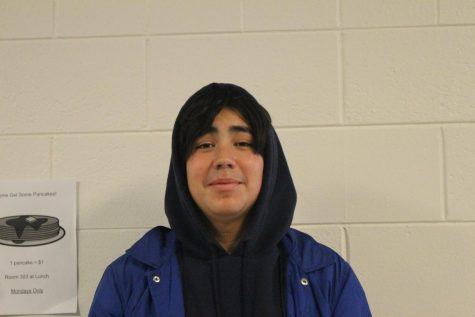 Felix Alvarez,
I'm Felix Alvarez, i'm a freshman at skyline highschool. My hobbie sare hanging out with freinds and skateboarding. My favorite place to go is the skatepark...