Grizzly Hockey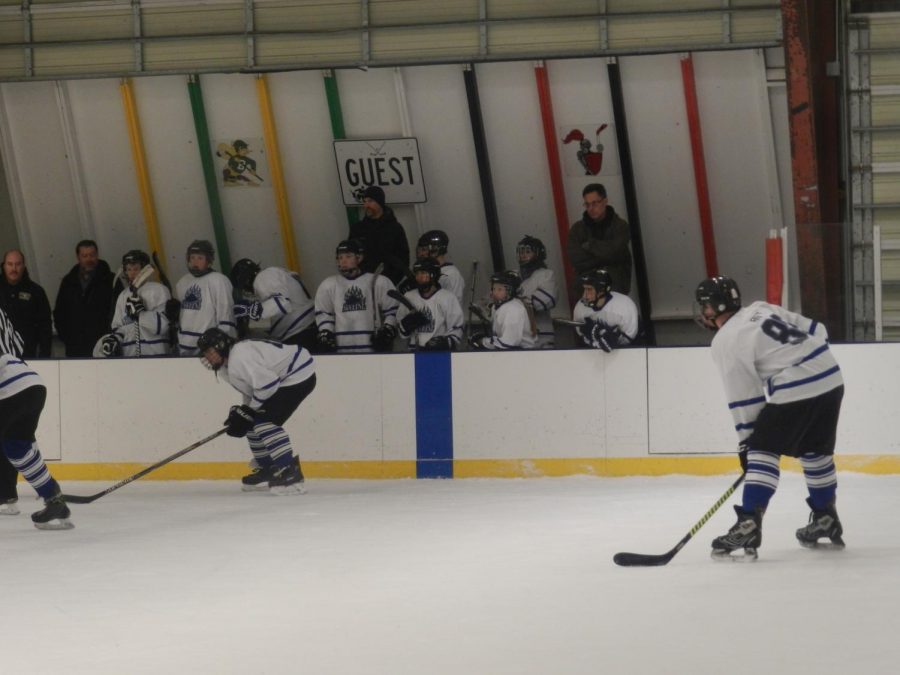 Hockey hits the ice
By Taylee Sanders
Hockey pucks flying in the air, sticks on the ice sliding the puck towards the goal, fan's shivering in the stands: this is hockey. The first week of December, the Skyline Grizzly club team, consisting of mainly Skyline students but also a few from Shelley and Firth, played Bonnecrest (a combo of Bees and Knights). Throughout the night, boys/girls were crushed against the wall, getting pushed, falling down on the ice. The audience watched, cheering on their team when they scored a goal. The audience screamed "Turn it around!", "Get it!", "Come on!", "Hustle!" while our hockey boys and girls hustled to the goal.
Aiden Hardy (9), who plays offense as a left wing, has been playing hockey for 7 years. ¨I love that hockey is a contact sport," he said. Hardy believes that he won't be able to play hockey in the future, but he wants to. "I chose hockey because it's a rare sport and barely anyone plays it." Hardy admits that his least favorite part is the ref's. When asked how he prepares before a game, Hardy answered, "I stretch and I warm up before I go on the ice." 
Sean Horvath (9) has been playing less than Hardy, but 4 years isn't bad, right? Horvath also plays the position of left wing like Hardy. "I love being able to hit kids in hockey," Horvath said. He too would like to play hockey in the future, and he started playing hockey because his mom's friend suggested that he and his brothers should play hockey. "I hate the penalties," Horvath said. When asked how he prepares for a game, Horvath answered, "I listen to music then stretch and warm up."
Erin Walsh (10), one of the girls on the team, plays all the positions but goalie. She has been playing since she was 3 years old, and currently she plays on three teams, two all girl teams in addition to playing with her Grizz fam. ¨I love that I feel like I'm flying on the ice," she said. Walsh definitely wants to play hockey in the future. ¨I was put into hockey. I didn't have a choice, but I still enjoy it."  At times she is a bit frustrated because it seems to her the coaches aren't doing their job, but she takes it in stride.
About the Writer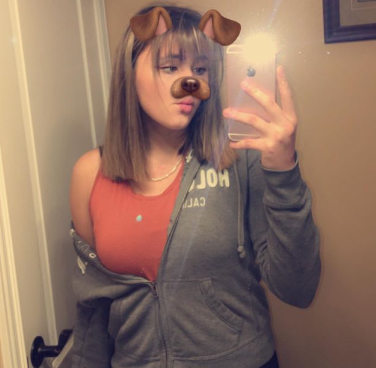 TayLee Sanders, Reporter/Writer
I'm about to become a sophomore at Skyline High School. I enjoy hang out with my friends and family. Some people say i'm a people-pleaser, because I enjoy...