Emotion Bowl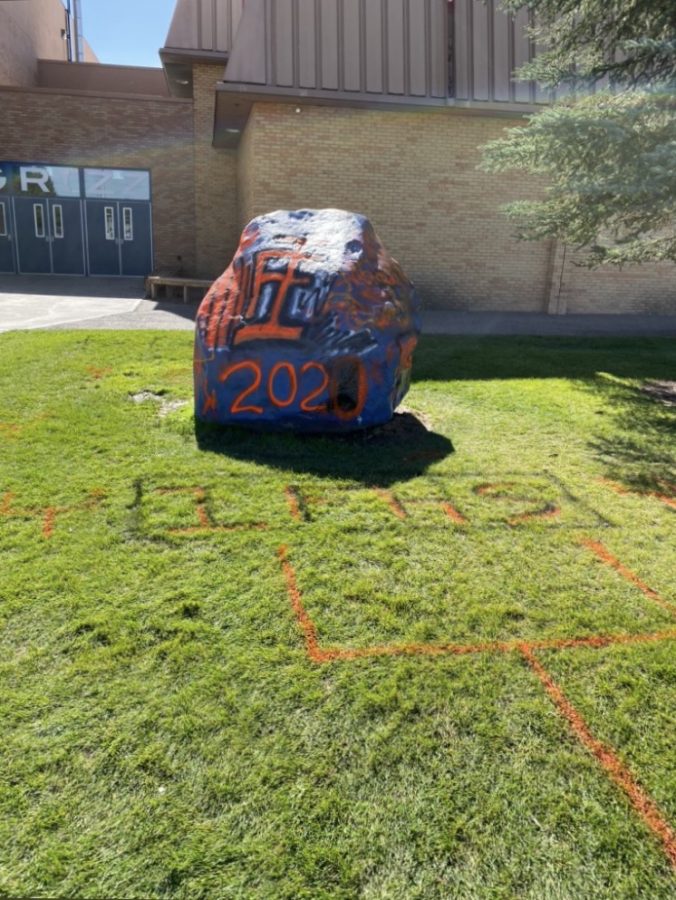 During the week of the Emotion Bowl 2019, tensions rise between Skyline and Idaho Falls High schools rise tremendously. It's even gotten to the point where all-out brawls take place in schools, public landmarks, and the community at large. It has even gotten to the point where security in some areas has been increased. Students will storm the field towards the end of the game, and the school district has been lenient with the conduct… until 2017. East Idaho News covered a story where a little girl suffered head injury when crowds of students stormed the field. She later recovered and is fine.
As the week started off the battle began. A group of Skyline students went and chalked Idaho Falls high school. Writing the classic "SHS" and "Go Grizz". Later that night another group went over and spray painted on the "Tiger Nation" and changed it to say "Grizz Nation". In retaliation IF students came and painted our rock and some senior parking spots. 
As the week went on, the back and forth from both schools continued. More rock painting, IF painted the Grizz side of Ravsten Stadium. Writing "Tiger Nation" over our Grizz. 
Although there were hard feelings and acts of vandalism going on throughout the week, there were also some acts of kindness shown. After Ravsten was painted over, IF art students volunteered their time to repaint the Grizz side and even added a grizzly bear that wasn't there before. 
About the Writer
Sydney Melior, Page editor
Sydney is a Senior here at Skyline, this is her second year on staff. She is 17 years old. She moved here last year from Lehi, Utah.  Her favorite food...