Max's Munchies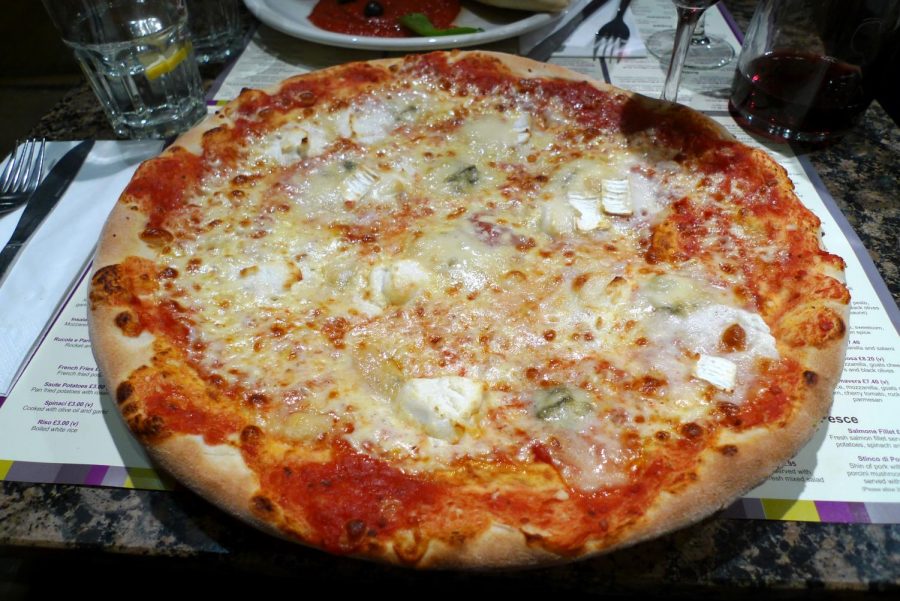 Over the past 3 months, the boys and I have been scouring Idaho Falls in search of the best pizza place. We went everywhere from large chains such as Dominos to little homestyle locations such as Uncle Benny's. In the long and rather expensive search, we discovered some amazing locations. Here is our findings and ratings for some of our local pizza hotspots:
Uncle Benny's – This tiny location is a family-owned restaurant that makes truly amazing pizza. The crust is wasn't too thin or thick, and the sauce was close to perfect. Additionally, the options were amazing: anything from cheese to chicken bacon ranch pizza can be ordered for a cool $8-10. The portions are just right, ensuring you don't have too many extras, and the experience was overall a good one. The only issue with Uncle Benny's that we had was the time it took to make, but that isn't all that bad if you aren't in a hurry. Overall, we rated it an 8.5/10 for taste and overall experience.
Heise – Located in the Heise Hot Springs area sits a little homestyle pizza place. This location, while it is a 30-minute drive from Idaho Falls, was rated a 9/10, and here's why: the pizza was cheesy beyond belief, the crust was soft and warm, and the sauce was extravagant. The prices were not bad, sitting at about $12 a pizza, and the sizes were decently big, resulting in a good chance of having leftovers. The only downside was that it is so far away and in such a remote location that you have to go a bit far to get to it. 
Rizos – In the same lot as Edwards Theater, there is a little pizza place known as Rizos. While it looks like an ordinary pizza place, it actually has an amazing experience hiding within. The ordering style is amazing as you get to choose everything from the size, sauce, and toppings. Once made, your pizza is thrown into a big ol' stove and made to taste like heaven, and it does. The only downside of this hotspot is the price, as toppings rack up your price rather quickly. Overall I would rate this location a 8/10 for taste and experience.
Bonus: Little Caesars – While this location is not extremely special and is a large chain, I believe it deserves some recognition. At Little Caesars the options aren't that great, but the prices are unbeatable. For a solid $5 you can get an entire pizza that is already made and heated, just waiting to be devoured. While the experience is much more bland, the ability to get a pizza that fast is absolutely a game changer. Next time you are out for food with little time to work with, be sure to consider Little Caesar's.
About the Writer
Max Webster, Investigative Reporter
Born on October 10, 2001

Class of 2020