Idaho Falls Zoo Clean Up Day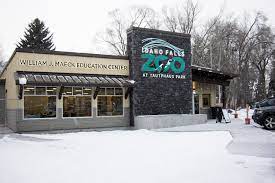 For preparation for the zoo to open up in April, zoo staff is asking for help to tidy up the grounds during the annual community clean up day Saturday April 1st. As it was scheduled on Saturday April 1st, it's been postponed. Because of the poor, unseasonably cold weather conditions.  It's dangerous for some of the animals in the zoo to be out in the cold weather just because of the way their bodies are. Because of how Idaho falls zoo is, the animals are all safe, and are able to stay warm throughout this harsh winter.
The Community Clean Up Day is exactly how it sounds. The community gets together to bring the zoo back to normal. The Clean Up Day is going to have to be scheduled at a later date in April. There is still way too much snow for really anything to happen. Even with the weather as it is right now, the zoo facility still plans on opening it back up in April.
As the weather gets better, Idaho Falls is sharing applications for any teen wanting an environmental and educational experience. The Junior Zoo Crew offers a specifically designed summer educational program for the ages between 14-17. This program helps with animal care and the education within the nature of the zoo and the zoo in general.