The suspect from the Idaho University murder agrees to extradition to face charges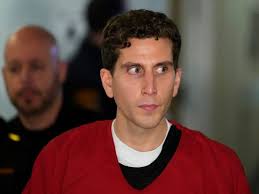 Finally, the four students of Idaho University can have justice. On November 13, 3 young women and 1 man were found dead in their beds in Moscow. The Idaho police found the man who had done this awful and traumatizing event. The man is named  Bryan Kohberger, a 28-year-old criminal master's candidate. Kohberger was found in Pennsylvania when he was arrested. 
The New York Times said that " Mr. Kohberger was the " black sheep" of his graduate school, to where he would make people uncomfortable." Yet they have not found the weapon Mr. Kohberger used for the stabbing.  The students' names were Kaylee Goncalves, 21, of Rathdrum, Idaho, Madison Mogen, 21, of Coeur d'Alene, Idaho, and Xana Kernodle, 20, and Ethan Chapin 20.
With many details of the case still unknown, attention has been focused on Kohberger's criminology studies. Officials on Friday confirmed the suspect was a PHA ( Periodic Health Assessment) student in criminal justice and criminology at Washington State University, just a few miles from Moscow. The reason why he was in Idaho was that he recently moved to the state after graduating with an undergraduate psychology degree from DeSales University earlier in 2022.  But they still have no evidence of what led the police to him.