Her Slaying Went Unsolved for 34 Years.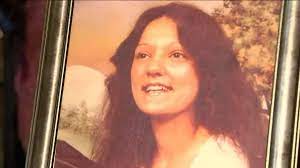 Bianca Leiva| Reporter 
It all started when Anna Kane's body was found near Reading, Pennsylvania in the woods. She was only 26 years old with three kids, two boys and one girl. She was beaten and strangled to death with a ball of twine. The murderer's DNA was left on Anna's clothing. The scientist did not have the technologies they had today and they didn't have enough evidence to figure out the killer. That is, until one day the murderer named Scott Grim decided to lick an envelope and send it to a citzen that had information that contained info about Anna´s death. The "concerned citizen" gave it to the police. The police took a DNA sample from where he licked and linked it up to the DNA that was found on Anna's clothing. It took 34 years for the police to find out who had killed Anna Kane. Sadly, he did not get put in jail, or even arrested, because he died at the age of 56. Grim died in 2018 of natural causes.
Anna Kane's daughter, Tamika Reyes, spoke on behalf of the family. Tamika was only 9 years old when her mom was murdered. Her two brothers were a little younger than she was; they don't even remember who their mom was. Tamika is disappointed that her mom's killer is not even alive to face his time for killing her. Tamika gave a brief statement about what she thinks her mom's personality was. "She was a firecracker – very outgoing, not afraid of anything, very honest, blunt, and caring," she said. To this day, Tamika Reyes is trying to figure out what her mom was to other people and misses her very much.