How to Save Your Inbox From Phishing & Malware.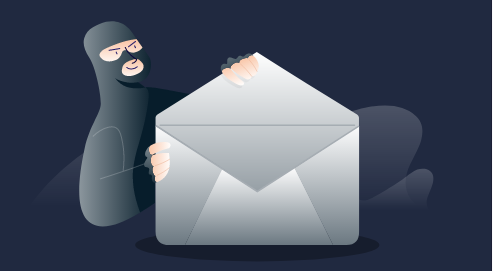 Email Phishing icon. WSS Media
On average, over 8 billion scam e-mails are sent in the U.S. daily. This also includes empty e-mail scams. The objective is to find out whether or not your e-mail is active, before starting a conversation. Scammers then attempt to convince you to provide personal information. Such as your passwords or banking credentials. Follow these preventative measures to stay secure.
Adjust Your Inbox Settings. 
Adjust your inbox settings to block e-mails that do not contain content. Configuring your inbox preferences and settings greatly reduces the probability of spam messages showing up in your inbox. If you want to take even more precautions, you can pay for enterprise filters such as Mimecast. 
Claiming to be From Somewhere? Verify That. 
If you are doubtful, you can check the details of the sender and report that e-mail address to spam. One way to verify if a sender belongs to the organization they claim to be, check their e-mail address. For example, if you get a notification from Google regarding a new sign-in and you're unsure if it is legitimate, the e-mail should have Google's domain. Addresses end "@gmail.com" or "@accounts.google.com". If it is anything other than that, someone's trying to obtain your password. 
Don't Open Unknown Links. 
It's better to be safe than sorry. Randomly clicking links or going to unknown websites on your computer, phone, or even smart TV can put you at risk of covertly downloaded software intended to damage or disable your computer or other devices. If you surf the web in an unsafe place and malware is installed, you may be in trouble.
So, How do They Work? 
Scammers will send e-mails containing no content. Often with a short subject line. The sender will appear as a trusted source, like a bank. The e-mails are often able to bypass spam filters because they do not contain phishing links or malware – yet. Once the e-mail is delivered successfully, that is an indication that your account is active. Shortly after, a follow-up message attempting to engage you in a conversation. Phishing links in later messages will then provide the hacker with important credentials. Another technique that is practiced is e-mail spoofing. Email spoofing is a technique used in spam and phishing attacks to trick users into thinking a message came from a person or entity they either know or can trust. In spoofing attacks, the sender forges email headers so that client software displays the fraudulent sender address, which most users take at face value. Although phishing occurs in e-mails, it is often found to be on almost every messaging platform. Such as standard phone numbers, or on Facebook. 
We Hope That This Was Useful. 
Phishing e-mails are a constant and growing threat in today's society, now that we're spending more time online. It is important to be aware of these rising threats and know what steps you can take to avoid being scammed. Keep in mind that any trusted organization will be more than happy to confirm its legitimacy with you. From all of us at The WestSide Story, stay safe online and offline.