Florida Governor Signs "anti-riot" Bill Giving Civil Immunity to Drivers who Hit Protesters and Prevents Law Enforcement Budget Cuts.
On Monday, April 19th, Governor Ron DeSantis signed an "anti-rioting" law which objective is to "crack down on violent protests in the state". In a press conference, DeSantis commented that "I think it's really remarkable if you look at the breadth of this particular piece of legislation," DeSantis signed the bill in Polk County. "It is the strongest anti-rioting, pro-law enforcement piece of legislation in the country. There's just nothing even close." According to the newly signed act, penalties will be enhanced for crimes committed during a riot or violent protest. Law enforcement are authorized to hold arrested protesters until their first court appearance. Felonies are established for organizing or participating in a violent demonstration. Additionally, local government agencies will lose civil liability protections if they interfere with law enforcement responding to a violent protest and add language to state law that could force local governments to justify a reduction in law enforcement budgets.
Immediately after the Combating Public Disorder Act was signed, people gathered in the streets to protest. Those who stand against the new law argue that it is taking away their first ammendment rights, such as their freedom of speech, and the right to peaceably assemble. However, those in favor say that the law is imperative to prevent riots and further violence. But That is not the only response DeSantis has gotten. Just two days after the law was signed, DeSantis has been taken to court over the new act. Court records indicate that Legacy Entertainment & Arts Foundation has filed the lawsuit Wednesday (April 21st) in Orlando federal court. The group argues that the new law violates free speech and due process rights.
In addition to DeSanctis's lawsuit, Broward County Sheriff's deputies are being instructed not to enforce the anti-rioting law, unless it is absolutely necessary. When deemed necessary, the decision must be approved by the chain of command before any action is taken, according to an internal memo obtained by the South Florida Sun-Sentinel. David Holmes, Broward County Sheriff's Office's executive director of law enforcement, e-mailed district officials stating that the anti-rioting law threatened to diminish the sheriff's office's attempts to connect with the community. Meanwhile, Polk County Sheriff Grady Judd brought visual aids to a press conference Monday. One depicted a group of people kneeling at a park. While the other photo had a storefront's windows broken. Pointing to that photo Judd stated: "This is a riot. This will get you locked up before quick in the state of Florida. We got a new law, and we are going to use it if you make us."
About the Writer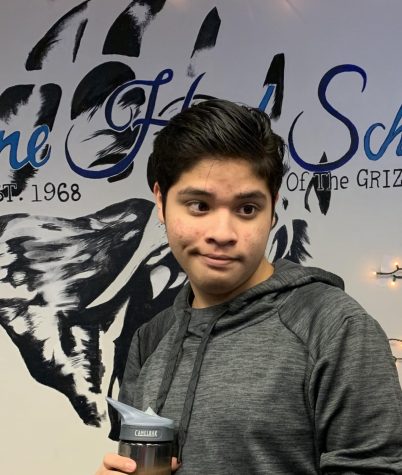 Diamond Garcia-Alvarez, Reporter/Social Media Editor
I'm a first-generation citizen of the United States in my family. My mother came from Doloris Hidalgo, Guanajuato and that's the culture I practice. I...