A Gnarly Escape Experience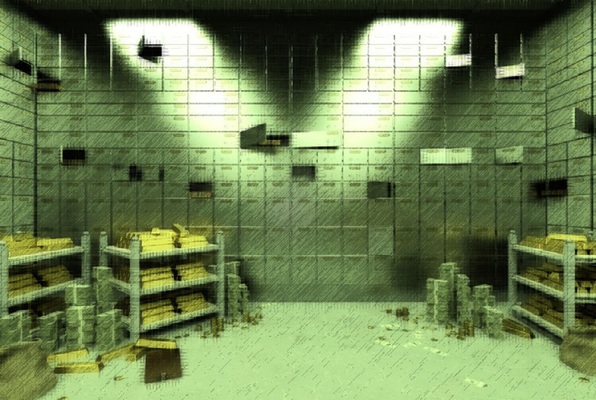 Now I have done an escape room before, and honestly I do have to admit that it was just a little one but honestly it just felt like I was paying to put puzzle pieces together before the time ran out. So when I was offered to go to Gnarly Escapes on a triple date, I was at first very hesitant. But then it was described to me in a way that actually made it sound super interesting…there were two rooms to choose from. "The bank heist room," where you have to break into a bank and find your way into the vault without being caught. You must escape with your money and secret item for your mob boss before the time runs out. Fitted with an actual vault, lasers, codes, the whole thing. My group and I actually finished this room and I have to say that this room is super interactive, super fun and challenging. There isn't a dull moment or an extra second to spare while you are running through this room as it will keep you on your toes.
The next room that we went into had us all "buried alive," (or the next best alternative, being locked in large wooden boxes) fitted with individual locks that will require help from those around you to break out of.  From there, you have to then escape the "cabin" that your kidnapper has locked you in. The door to escape is rigged with a fake explosive and if you set it off, you fail the room so you and your group will have to figure out how to get past that. My group had a rather hard time getting out of the boxes as we spent a majority of our time trying to just get everyone out and then barely escaped in time. Both can be super stressful, but if you can get a good group together and keep your cool then I highly recommend that you go and try out the escape rooms. I ended up paying $38 for two people per room. So if you're covering yourself, then expect about $38 for yourself for both rooms. Averaging $20-21 per person, per room which I will say is highly worth it for two hours worth of fun and adrenaline.