Recipes To Try Out
During the time of being stuck inside of your house filled with uncertainty and slowly losing your mind and going insane, people need to look for ways to entertain themselves. To me that something is cooking, at least one of them, and I'm sure that you're one of yours as well. After all, you are reading this, so you don't know what you want to cook. Here's some ideas to help you fill your stomach and cure that boredom of yours as well.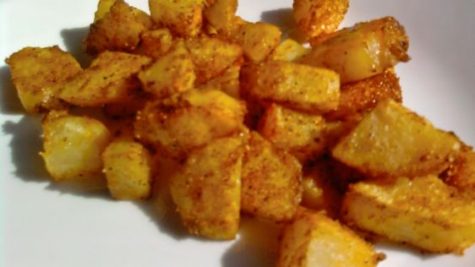 Roasted Parmesan Potatoes: For starters, let's begin with a side. With these recipes you will need some good side russet potatoes, peeled might I add, vegetable oil, grated Parmesan cheese, paprika, garlic powder, cayenne pepper, and finally some good old fashioned seasoning of salt and pepper. The total time of completing this is a total of 40 mins and prep time is 15 mins. Now I have made this a few times, this is a great side if you are looking for something quick and easy. The only downside is that this recipe is only good for a side dish and nothing more, unless you want a snake, but this dish is best served nice and hot. Here is the actual recipe you can copy, just go here https://www.food.com/recipe/roasted-parmesan-potatoes-63684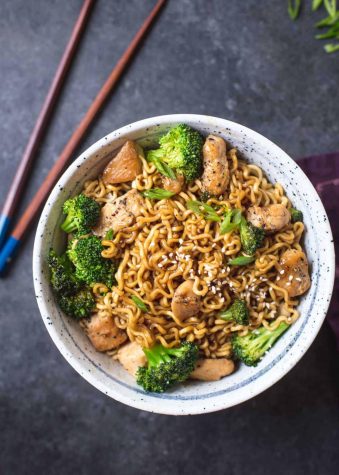 20-Minute Chicken Ramen Stir-Fry: Ah! Now this dish is a good one if I do say so myself. Not only does it taste delicious, but it's quick as well, as the title suggests. It takes about a total of 10 minutes to prepare it and 10 minutes to cook it as well. All you need is some soy sauce, cornstarch, some chicken stock, rice vinegar, brown sugar, and chopped garlic to make that sauce that goes in the stir-fry. To actually make that stir-fry, you need a pack of instant ramen, cooking oil, chopped chicken breast, and broccoli. This recipe is nice that is both delicious and quick, which is rare to find that is both quick and good to eat, just make sure you put it in the right way. Here is the actual recipe you can copy, just go here https://inquiringchef.com/20-minute-chicken-ramen-stir-fry/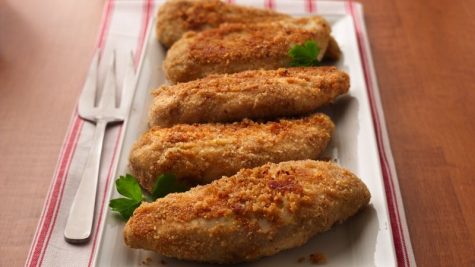 Parmesan-Dijon Chicken: Another chicken recipe. Huh, it seems that I love some good chicken dishes. But instead of stir-frying it with some unchopped chicken breast, some dried up bread crumbs, butter, parmesan cheese, and dijon mustard instead of soy sauce. But another thing about this dish is that you can use the mixture in the dish for something else as well, but make sure you get the right part of the chicken or else you're going to have less of the mixture to fully complete the dish, you'll be spending a total of 45 minutes. Here is the actual recipe you can copy, just go here https://www.bettycrocker.com/recipes/parmesan-dijon-chicken/3688dc3f-8cdf-45a0-8650-70df55985be8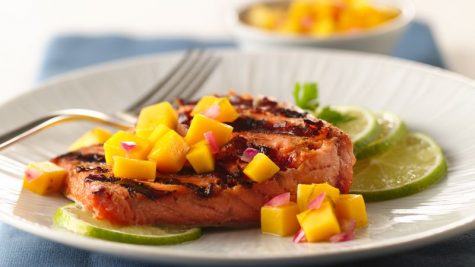 Grilled Ginger-Teriyaki Salmon with Honey-Mango Salsa: How about something that isn't chicken or cooking over a stove. If you are a fan of grilling outside and love to eat some cooked salmon then this recipe is for you. You're going to need a graded lime peel and some juice, some good old honey, red pepper sauce, some sweet mango, and some finely chopped red onion, this is what you need to make that salsa. Now for the salmon, you're going to need teriyaki baste and glaze, grated ginger root, and the salmon itself. This will take about an hour and a half, but the wait is well worth it, to taste a freshly cooked salmon right off the grill with some sweet and spice salsa while watching the sun set. Here is the actual recipe you can copy, just go here https://www.bettycrocker.com/recipes/grilled-ginger-teriyaki-salmon-with-honey-mango-salsa/f377e5cb-edc6-451d-90cc-72ef0c65013f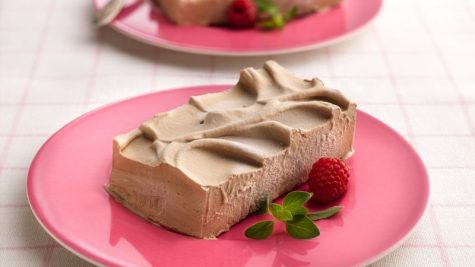 Frozen Chocolate Mousse: Now we get into what everybody loves,and that is some sweets. To make the mousse retaliate quick to make, takes about 15 minutes to make and it will versatility as well, your going to need some whipping cream, some almond-, chocolate-, or coffee-flavor syrup, and some fresh raspberries, crushed cookies, or chopped nuts, if you want. The only downside is that you have to freeze it for at least 4 hours, but not longer than 2 months, apparently. But it is well worth the wait if you are a fan of some chocolate, coffee, or nuts. Here is the actual recipe you can copy, just go here https://www.bettycrocker.com/recipes/frozen-chocolate-mousse/b58828    6e-9eed-4931-974d-2046dc61750b
About the Writer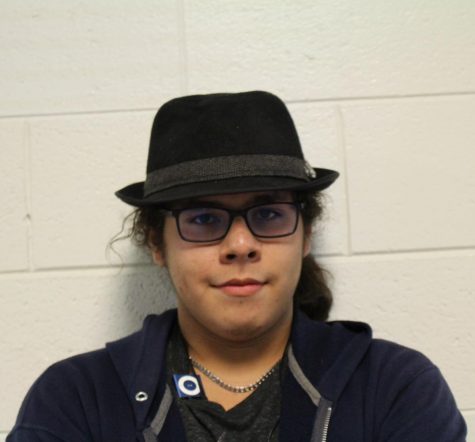 Emilio Lee, Photo Editor
My name is Emilio Luis Lee and I'm the Photo Editor and Senior Editor, as for the reason why I am the Photo Editor is that I'm always the first one to...