Second Gaming Tournament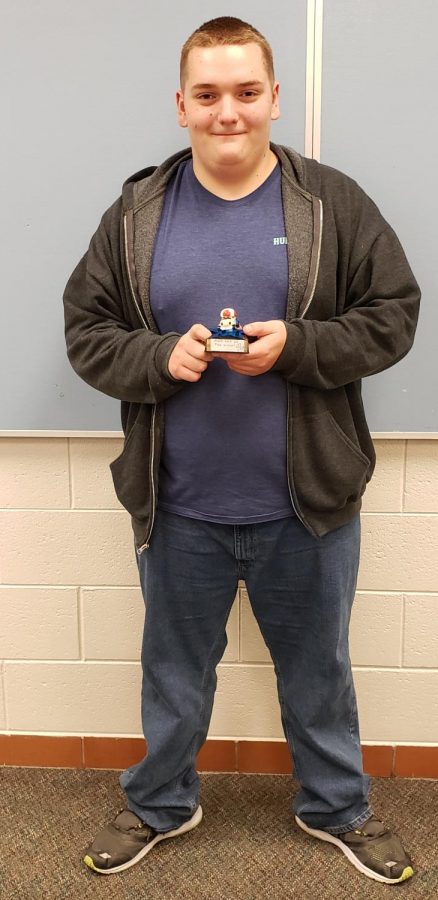 Each trimester, Gamer's Club announces a gaming tournament for any student to enter and give it their best shot to be in the #1 spot. 
A quick recap on the first tournament: It started on November 6, 2019 on Wednesday in Mr. McCubbin's class, Room 211, and the game was Mario Kart 8 for the Nintendo Switch. Groups of 3 or 4 people play 1 game (4 races) and the person with the most points within the group advances to the next round. 
The turnout this year was larger than last year's tournament with eighteen people signing up, but only one person could be the winner. That winner was Blade Hoffman (11) and he says, "I felt pretty good after I won it." Simple statement is what the winner has to say, but what about the other participants? Krystal Sanchez (11), who got 3rd place in the tournament, said of the experience, "It feels great because I made it to the top three. I didn't expect to get top three." 
Now, for the second tournament, we'll be taking a blast to the past with highscores being the top priority and pixels. However, mainly Namco and some Atari related games will be at the tournament: PAC-MAN, Galaga, Galaxian, Dig Dug, Rally-X, Donkey Kong Jr., Asteroids, Centipede, Pole Position, Missile Command, Pong, Mappy, Bosconian, and possibly Tetris will be available at the tournament, but not all will be played if they have a lack of players. Participants will be competing in the games they've chosen to compete in. Winner is decided on who got the highest score within that game. 
So get those quarters ready and start training to beat everyone's high score. It will be announced on the last Wednesday of this month, which is January 29, along with the sign up sheet being available in the Front Office. Sign your First Name, and Last if you choose to, along with your prefered game to play with 4 being the maximum amount to play. The Official tournament itself will start on the second Wednesday of next month, February 12, and will be held in Mr. McCubbin's class (Room 211), once again, during lunch hour. Even if you don't sign up to participate, you're always welcome to come and support friends who are competing, or just to watch and observe how participants play.  The President of Gamer's Club himself, Bryant Cano (12), says, "I'll hopefully get to see you in the next tournament."