Teen Inventions
 Teen invention may save lives
By Taylee Sanders
Most freshmen do not have a license to drive, but that does not prevent them from saving lives.
Fourteen-year-old Alaina Gessler designed a solution to eliminate a car's blind spot. She utilizes a camera and a mini-projector to show the driver what is potentially lurking in the blind spot, thus effectively eliminating the blind spot.
This invention could help make the roads a safer place. Gassler came up with the idea to make the car's front A-pillars appear invisible when her older brother started driving and she was worried about him getting in an accident.
"There are so many car accidents and injuries and deaths that could've been prevented from a pillar not being there," Gassler said in video by Society for Science & the Public. "And since we can't take it off cars, I decided to get rid of it without getting rid of it," Gessler reported.
Her design won the $25,000 Samueli Foundation Prize, which is "the top award in the Broadcom MASTERS, the nation's premier science and engineering competition for middle school students," according to the Society for Science & the PubT. The project was up against the work of 29 other students for the award. 
With her prize money, Alaina Gassler hopes to update and actually start using her design, and potentially submit it to car companies like Tesla and more.
About the Writer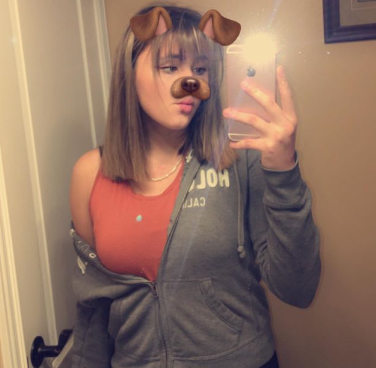 TayLee Sanders, Reporter/Writer
I'm about to become a sophomore at Skyline High School. I enjoy hang out with my friends and family. Some people say i'm a people-pleaser, because I enjoy...