Child Abuse Takes a Toll on Society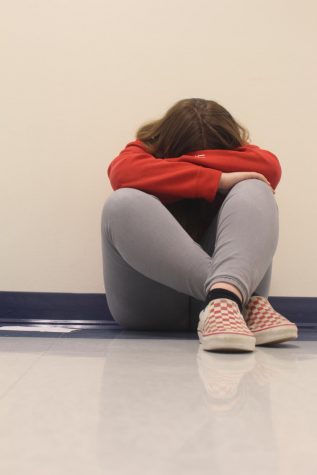 Child abuse victims are everywhere, but they are not easy to identify. It could be that quiet kid in class you have never really spoken to, or someone you have known for years that has gone through all of this without you knowing. Perhaps these people are suffering quietly right next to you while you are ranting to your bestie about your parent's rules or raving about a tv show you are binge watching. You never really know when or if the person sitting right next to you possibly spent the last night crying themselves to sleep. 
Child abuse is broader than people might typically think. There are many forms of abuse: psychological, sexual, physical, domestic, emotional, and neglect.
PSYCHOLOGICAL
Many people get psychological and emotional abuse confused, but really they are two separate things. Psychological abuse is when the abuser messes with the victim's mind. According to Origins Behavioral Healthcare, psychological abuse is "characterized by distorting someone's sense of reality." For example, the abuser may try to make the victim feel like he or she doesn't remember events and details accurately. He may insist she wore a blue shirt when in fact she wore a red one. This may not seem like a big deal, but as the website explains, "Convincing someone her memory is imperfect in these small matters sets the state for larger deceptions later on." The result is that the person's confidence is undermined, which makes them easier to manipulate and control. 
EMOTIONAL 
Emotional abuse doesn't leave physical marks behind, but that doesn't mean the damage is any less severe. It can affect a person's well being and how they view themselves, it can take years of therapy depending on how severe the abuse is . These are signs of emotional abuse :Intimidation,  Manipulation, Refusal to be pleased, Name-calling, Insults, Put-downs, Sarcasm and Infantilization. If you are going threw any of these sighs please call :1-800-799-7233 or 1-800-787-3224 (TTY) these are the hotlines for emotional abuse.
SEXUAL
Sexual abuse is defined as "unwanted sexual activity, with perpetrators using force, making threats or taking advantage of victims not able to give consent," according to the American Psychological Association. Often, the abuser is someone the victim already knows. According to RAINN, "Every 92 seconds, an American is sexually assaulted, and every 9 minutes, that victim is a child." Victims may suffer from anxiety and post-traumatic stress disorder for the rest of their lives. Students need to know that no one has the right to touch any part of their body in any way that they don't like, and there are many helps available to them if they feel they need help, including calling this national hotline: 1-800-656-HOPE (4673).  
PHYSICAL
The New York State Office of Children and Family Services defines physical abuse as "non-accidental use of force that results in bodily injury, pain, or impairment. This includes, but is not limited to, being slapped, burned, cut, bruised or improperly physically restrained." Sometimes it can be difficult to differentiate between physical abuse and discipline. Skyline School Resource Officer Zach Keeting explained it this way: "It's a very fine line. Corporal punishment is not usually the best method of discipline; however, for me, if you are spanking your child with an open hand, on the bottom, that's fine. That's discipline." He continued to clarify.  "Leaving bruises could definitely be playing with that line of being abused instead of discipline. Any kind of significant injury that lasts more than a couple of hours is abuse." 
Warning signs that a friend may be being abused include injuries for which they cannot give a sensible explanation, burns or bruises that look like the objects with which they may have been afflicted, clothing that is out of season that may be worn to hide injuries, or a pattern of repeated injuries. If you have someone you are concerned about, you can talk to teachers or counselors or call the Idaho CareLine at 1-800-926-2588.
NEGLECT
Children are entitled to food, shelter and the nurturing they need from their caretakers. If a child is left alone at an age that is too young to be appropriate, it can be dangerous and can classify as neglect. Neglect also occurs if the child is forced to live in an unsafe environment, or if the child has no access to food and education.If you have seen or are going through neglect this is a hotline for mental abuse: 1-800-656-4673
WHAT WE CAN DO
Abuse victims need our awareness and our support. A way to prevent this from happening is to report any concerns we have so that innocent children don't have to suffer the pain of having the people that they trust, love, and look up to hurt them emotionally, mentally and physically, which often causes scars that result in all sorts of trust and love issues later on in the future. 
Here at Skyline, students can talk to any teacher, counselor, or even the school resource officer if they have concerns. Students who may be nervous talking to someone face to face can call the Idaho Care Line at 211 or 1-800-926-2588.
We should we care about this and advocate for abuse victims because it affects us as a society as a whole.  Child treatment is associated with adverse health and mental health outcomes in children and families," according to the Huffington Post.   
The worst part is kids are also most likely going to imitate this behavior, so the problems are passed down from generation to generation. They always model what they learn and experience from people around them in their everyday lives. Parents are a child's biggest  role models, for better or for worse. Kids who have grown up watching their parents inflict violence and abuse on one another have learned inappropriate patterns for solving problems and communicating emotions. Unfortunately, since they did not have good role models for managing the natural stressors of life, they are much more likely to repeat this cycle of abuse, which just adds on to the cycle.
Child abuse is also costly in economic terms. "One analysis of the immediate and long-term economic impact of child abuse and neglect suggests that child maltreatment costs the nation as much as $258 million each day, or approximately $94 billion each year," according to the Huffington Post. This means that we are all being affected by this cycle of abuse, which is why we need to break this cycle of abuse. 
Although it is expensive at first, we need to provide  therapy, give counseling, support these kids, and help them to heal and learn a better way to cope with trauma .They can only receive this help if everyone reports abuse of any type if it is seen or suspected. This is the only solution to break the cycle so no kid ever goes through that pain that we carry as a society.
Some parents think that it's their kid they can do whatever they want with them, or punish their kids however they want to, even if the child bleeds. The inhuman thinking about this is that you can't,  which is a good thing because it decreases how many kids that would go through the physical, mental, and physical pain that stays with them. 
About the Contributors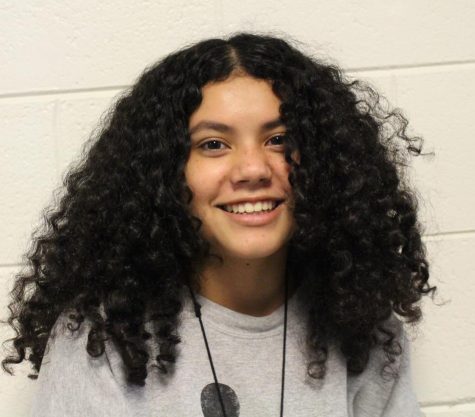 Kate Santoyo, Reporter
Reporter and writer, a little about myself I love soccer, Baking, writing, drawing, and painting