Communication Code of Conduct
Last updated: Oct. 25th, 2021.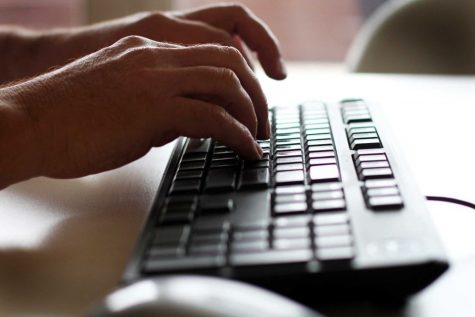 The WestSide Story's objective is to provide Skyline High School, and our viewers the opportunity to read relevant and noteworthy articles. In doing so, we grant everyone a voice. This agreement governs the use of our website. Subject to these terms, The WestSide Story grants you permission to comment solely for your personal use. In doing so, you acknowledge that for any or no reason we may suspend or terminate your ability to communicate when violating the terms of this agreement.
Nothing you upload is private. – Our staff can view comments on our website.
Comments must be reviewed before others can see them. – When commenting, you provide us your name, e-mail, and IP address. For your comment to be visible to the public, our editors will review it. We reserve the right to edit or delete your comment at any point. Even if it has already been approved.
Data. – We gather data from users who browse our website to better improve our quality and stories. Content that we collect consists of sessions, most viewed stories, session duration period, number of visitors, and bounce rate. We do not distribute this information to any other third-party sources.
Modifications and security. – Altering, modifying, adapting, reverse engineering, decompiling, disassembling, or hacking by any means of this website is strictly prohibited.
Legal Conduct – Using this website to transmit content that could be deemed unlawful, threatening, harassing, racist, abusive, pornographic, vulgar, defamatory, obscene, indecent, or otherwise inappropriate, including any messages constituting or encouraging criminal conduct will result in an immediate termination of your communication abilities on our pages.
Local or Federal Law – In order to comment or otherwise contact our editors, U.S. law requires that you must be at least 13 years of age or older.
Website Maintenance – Scheduled interruptions (for maintenance and/or upgrades purposes) or unintended shutdowns may occur. For more information on website updates, visit the Contact Us page and refer to the e-mails listed.
Site services. – By visiting our website, you hereby agree to SNO's Privacy Policy and Terms of Service.
Miscellaneous. – Please note that this agreement's sole purpose is to govern the use of our website and features. Furthermore, everything above dictates your use. By visiting, you agree to these terms.