September 26, 2019
There have been over 72,000 forest fires in the Amazon rainforest in the year of 2019, being nearly an 80 percent jump compared to the numbers that Brazil experienced over...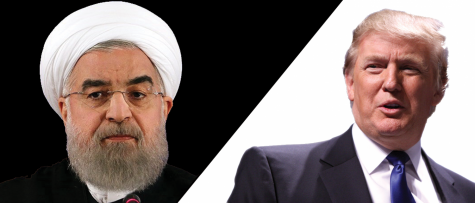 September 26, 2019
September 26, 2019
Nuclear reactors will need new hands
May 23, 2019
Diamond Garcia-Alvarez
September 26, 2019
During the week of the Emotion Bowl 2019, tensions rise between Skyline and Idaho Falls High schools rise tremendously. It's even gotten to the point where all-out brawls...
September 26, 2019
So far the girls soccer team has played a total of seven games, six of which they won and one that they lost. They have done amazing in all of their games, but one of the...
Skyline Swims Away With A First Place
September 26, 2019
May 24, 2019
May 24, 2019
Jacob Tom
September 26, 2019
The Good, the Bad and the Ugly is a story of three immoral characters who all act the same and have the same goal in mind: money and self gain. Each character finds out about...
Emilio Lee, Photo Editor, Senior Editor, Page Editor
September 24, 2019
IT Chapter Two: For twenty-seven years--twenty-seven LONG years--Bill, Beverly, Richie, Mike, Ben , Eddie, and Stanley have all known peace and been happy. And after those...
May 23, 2019
May 22, 2019
Jordan Peele's Us movie review
May 14, 2019
April 24, 2019
Hollywood continues recycling stories
March 26, 2019