Where Are The Children, Daybell!
Last Updated: Apr. 21, 2020
Picture of Mrs. Tauna Fisher wearing a hoodie that says "WHERE ARE THE KIDS?"
Credit to Mrs. Fisher for this photo.
Lori V. Daybell is being held in the Madison County Jail on a $1 million bail. Her charges consist of two counts of Felony Child Abandonment, Misdemeanor Resisting Arrest, Obstructing a Law Enforcement Officer, Solicitation of a Crime, and Contempt of Court. She and her newly wedded husband, Chad Daybell are under an investigation for Conspiracy, and Attempted Murder by the Idaho  AG Office. According to a document that was obtained and published by EastIdahoNews.com The document was a reply to Fremont County Prosecuting Attorney Marcia Murdoch's request that the Attorney General assists in the ongoing investigation of Tammy Daybell's death. However, court dates have been delayed due to the recent COVID-19 epidemic. 
Recently, Lori's Attorney, Mark Means, issued a subpoena requesting information from entities such as The Idaho Attorney General's Office, the Fremont County prosecutor, Google, etc. Means expects compliance to the subpoenas by early May. 
Means is asking the Fremont County Prosecutor and Attorney General for exams including autopsies conducted on Tammy since her death. It isn't the first time Means asked for such information relating to this case, Lori's brother, Alex Cox shot and killed her previous husband, Charles Vallow in Chandler, AZ. Means issued a subpoena to Google, asking the company to provide anything related to Vallow's communications such as his Gmail. 
Daybell was arrested and taken into custody in Princeville, Hawaii at approximately 2:30 pm.  "First of all, we wish to thank the public for the massive outpouring of concern regarding this case," Kauai Chief of Police Todd G. Raybuck said in a news release. "We also want to thank everyone for their patience while investigators worked diligently to comprehensively gather everything they needed in order to obtain this arrest warrant," Raybuck added. When Lori's initial $5 million bond was reduced by Judge Faren Eddins, deputies seemed ready for her to post $5 million. Bonds (Bail) is money or collateral that is paid to the court by a defendant to ensure he or she returns for future court dates. Once a bond is posted, a defendant has three payment options to get out of jail: cash, collateral or a bail bonds company. If Daybell were to post bond through a bail bonds company, she would be required to pay 10 percent of the bond amount along with additional jail and state fees. Running a bail bonds company can be risky because if Daybell fails to show up for court, it is up to the company to return her to custody or risk being liable for the entire amount of money. Not to mention, finding certified bounty hunters. 
Meanwhile, the two children Joshua "JJ" Vallow (7) and Tylee Ryan (17) have been missing since Sept.ember 23rd. In Rexburg, ID. An extended family member called reported to authorities that they've not been able to speak with Joshua since September. Vallow and Daybell stated that he was staying with a relative in Arizona. When police found out that this wasn't the case and came back with warrants, Vallow and Daybell left the premises. Lori was later taken into custody, but the children are still nowhere to be found. Advertisement billboards have been displayed on US-20 in Idaho Falls, and US route 26 pictures of the two, along with a $20,000 reward in information leading to the recovery of the two kids. A website dedicated to finding JJ and Tylee has been published by Larry and Kay Woodcock in the efforts to get the community involved. Regardless of the pandemic, we shouldn't forget about these children. If you have any information about JJ or Tylee, do not hesitate and call the Rexburg Police Department at (208) 359-3008. 
About the Writer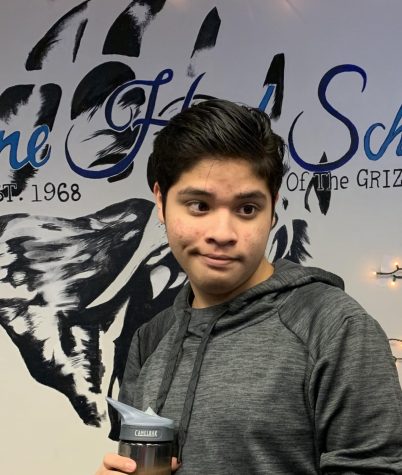 Diamond Garcia-Alvarez, Reporter/Social Media Editor
I'm a first-generation citizen of the United States in my family. My mother came from Doloris Hidalgo, Guanajuato and that's the culture I practice. I...