Musk maintains commitment to electric
The average US citizen emits 6 tons of carbon dioxide every year. That is roughly 12,000 pounds of carbon dioxide emissions per one citizen annually.  With over 253 million vehicles on the road, that is over 1.5 billion tons, or over 3 trillion pounds of carbon dioxide emissions from US vehicles alone. So it makes sense as to why fossil fuel emissions are one of the leading causes of global warming. However, several vehicle manufacturers are aiming to make a change.
  "In order to have clean air in cities, you have to go electric," Tesla Motors CEO and founder Elon Musk said. Tesla is one of the leading electric vehicle brands, and one of the only companies to produce and sell only EV's exclusively. Their goal is to produce quality, affordable EV for the nation. "We will not stop until every car on the road is electric" Musk said.
  As of today, Tesla is making major strides in following through with their statement. Tesla recently cut the price of their Model 3, their newest sedan model, to a starting price of just $35,000. A luxury EV for only $35,000 is a huge step in accomplishing their goal of providing quality and affordable EV's.
  With all this talk of EV's, what are the real advantages of them compared to a fossil fuel powered vehicle? Perhaps the most important benefit is the eco-friendly nature of them. EV's have zero tailpipe emissions, meaning there are zero harmful emissions being put into the atmosphere. If all vehicles were electric, this would completely eliminate the problems fossil fuels create in the environment. That's trillions of pounds of carbon dioxide that can be prevented from polluting the atmosphere. That, in turn, also makes the car cheaper to drive.
  If everyone made the switch to electric, all those emissions would no longer be an issue in the vehicle industry, but it'll take a whole lot more than a few people making the switch. "I think I would buy one just to contribute," Morgan Baledge (11) said, "Not only me buying an electric car is really going to do anything".
  The 2019 Tesla Model 3 gets up to 128 MPGe, roughly triple the best fuel economy of fossil fuel powered vehicles. Not to mention, charging stations are much cheaper than gas pumps. A Tesla Supercharging station costs anywhere from 20-28 cents per kWh depending upon location. On average, you'll never pay more than 25 dollars to fully charge a Tesla with 85 kWh batteries or below. However, electric charging stations for other brands of electric vehicles can range anywhere from 39-79 cents. Other benefits of electric cars include safety improvements, health benefits, maintenance savings, etc.
  One problem that arises from EV's however is the production of electricity. Many electric companies produce their electricity using fossil fuels and other non-renewable resources. This in turn becomes counter intuitive when using this energy to charge EV's. So to solve this, some of companies are turning to renewable sources to power their vehicles.
  For one example, Tesla provides a service to install a "solar roof" on your home. The energy collected from the roof is stored in a power bank, and can the be used to charge your car or help power your home. But other companies are taking it a step further. Sono Motors, a German manufacturer, has been developing the hatchback Sion solar powered car for a few years now. The thing that makes these vehicles special is the fact they run on straight solar energy, no need for charging.
  Another Dutch startup company plans to do the same. Lightyear has also been producing their Lightyear One vehicle for several years now as well. Much like the Sion, Lightyear one will also run solely on solar energy, as well as retaining the shape of a traditional sedan. The Sion has a range of roughly 155 miles, while the Lightyear one is predicted to have a range of 250-375 miles. In comparison, the standard range of a Tesla Model 3 is about 220 miles, while the long range version is around 325 miles. The Sion is predicted to be on the European roads this year and is available for around 29,000 USD. The Lightyear One is predicted to arrive in 2020 for a whopping 135,000 USD.
About the Writer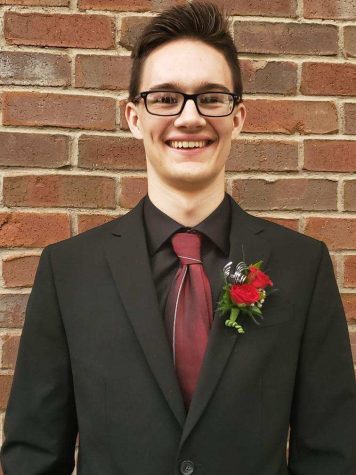 Nic Sloan, Co-Editor
Born December 22, 2001

Snowboarder, pianist (kinda), aspiring mechanical engineer

Berserker Class