Sydnie Clark:Goal achieved
Lady Grizz Sydnie Clark (12) has been spotted by the Cardinals from the Northern College of Idaho to play as a defender, which is the position she has played throughout her high school career.
She made the contract official by signing on the dotted line in front of former coaches, parents, teachers and friends in the Skyline conference room on Mar.8.
After an amazing career here at Skyline as a center defender, she will move to an outside defender upon the arrival at the Northern College of Idaho.
"I'm lucky I get to keep playing the same position," Clark Told the Post Register. "The coaches [from Northern Idaho] told me the most important thing for them is conditioning. After that, they re-evaluate and determine playing time."
Clark admits she was recruited by another NWAC school and several other colleges on the east coast, but she didn't want to be that far away from her family, so she chose to stay in Idaho.
Clark's teammates have a lot of praises for her: "She has a great spirit and is a team leader, always encouraging her teammates to do their best," Brooklyn Morgan (11) said. "She is really reliable as a friend and a fun teammate. She is really nice," Taylor Cole (11) added.    
Caption: Friends comes to celebrate their teammate's success. Sarah Leudwig (HillCrest ), Katie Narocie(12)(, Sydnie Clark(12),Brooklyn Morgan(11), Brooklyn winder(11),Taylor Cole(11)
About the Contributor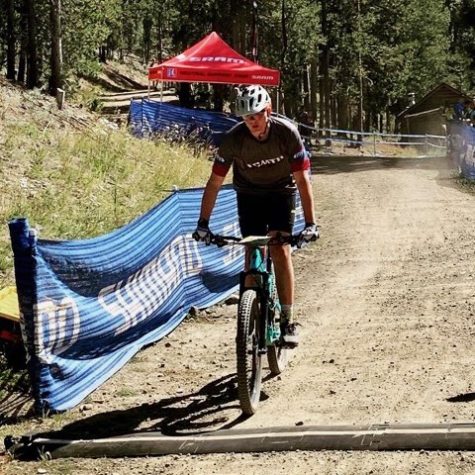 McKay Peterson, Page Editor
I really like to mountain bike i do it professionally through  the school i like to go up in the mountains and ride for fun but i also love to race with...