Temperatures rise as glaciers fall
Hang on for a minute...we're trying to find some more stories you might like.
Many people have been buzzing about glaciers melting because of global warming and climate change. Is this really a big deal? Are glaciers important for our survival?
Well, first off, it is important to realize there are many types of glaciers: mountain, valley, Tidewater, Piedmont, hanging, cirque, and rock glaciers. In addition, there are Ice Aprons, Ice shelves, Icefields, Ice caps, Ice streams, and Ice sheets. Each of these structures gives a certain benefit to the region where they are at, whether it is providing fresh water to the surrounding area, or some other benefit that we have yet to know.
Mountain and valley glaciers provide many countries with freshwater through the rivers, like the rivers that course through China, India, and other parts of the Asian continent. They are fed largely by snowmelt from the Himalaya mountains, giving the people below access to fresh water. But not only do they provide water to the people around the glaciers, but they can also provide irrigation to the crops around them.
Glaciers can also help with generating hydroelectric power, so the glaciers are clean energy stores if people use them right. Like the great Hoover Dam in Nevada and Grand Coulee in Washington, and those are just some of the examples of the hydroelectric power plants around the US. But each one of them generates a different amount of power, like the Hoover Dam, can generate 2,080 MW of power and Grand Coulee can generate 6,809 MW of power. Both are incredibly important clean energy sources.
But now you have probably heard that with the polar ice caps are melting, and with the melting of the ice up north, south the sea levels will rise. And with the sea levels rising, places like the capital of northern Italy's Veneto region and the places that are close to the coastline like San Francisco, Los Angeles, Seattle, and many others that are along the coastline, will go underwater and become part of the sea floor.
So those are the reasons why glaciers are important to us. They give some places a clean fresh water source, help us to irrigate crops, produce another source for clean energy, and they make sure our coastlines and coastal cities don't become a permanent part of the seafloor. #savetheglaciers
Hang on for a minute...we're trying to find some more stories you might like.
About the Writer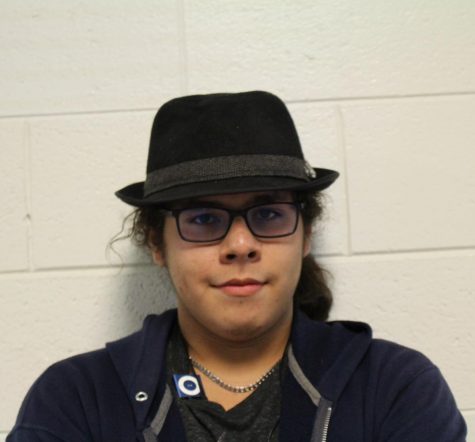 Emilio Lee, Photo Editor
My name is Emilio Luis Lee and I'm the Photo Editor and Senior Editor, as for the reason why I am the Photo Editor is that I'm always the first one to...