Let's Talk About Sex Education
Idaho Legislator Barbara Ehardt, from Idaho Falls, has introduced a bill to the state to change the sex education system. The new law would mean a few things for curriculum: parents would have to "opt in" in order for their students to take sex ed, guest instructors would be limited, curriculum would be created by community members and parents, and overall, it would create an expectation that parents and churches be responsible for teaching students about reproduction.
  However, our health teacher at Skyline, Robyn King, explained her view on the importance of teaching students about sex: "It's ironic because often times when I ask the class how many students have had a discussion about sex with their parents, only about 5 to 7 of them have. This leaves almost the whole class without ever having been taught any kind of sex education."
  Right now, local communities can decide on the sex ed curriculum for schools in their area and parents aren't required to opt in, but they do have an option to opt out.
  In the draft of the bill, legislators were mostly concerned with providing parents with more control in the way their kids learn sex ed. Ehardt and the other legislators involved argue that parent's rights are being "overstepped." She has not reached out to the Idaho education system in the time she has spent on the bill.
  Ehardt has stated that the focus for schools should be on general academics, not sex education, as she put it to the Post Register: "We are sexualizing our kids."
  Katie Meldrum (11) believes that teaching sex education is important as well, "if you don't know to be safe, you could get into some trouble. You have to know this kind of stuff so you can make the right decisions."
  This all initially began with Ehardt advocating against a lesson meant for a special education class called "touch-self protocol" where a permission slip had been sent to parents explaining that there was an issue where some students were masturbating during class time. The lesson was meant to teach students where that kind of behavior was appropriate; however, it was misunderstood by Ehardt.
  While many conservatives may have an issue with sex education in the status quo, it also appears that people at Skyline support our current policies on teaching sexual health.
  King gave her opinion on this issue, "I think that it should be required that every student takes some form of sex ed in high school, for sure. I allow my students to opt out, but really it's all just human reproduction."
About the Writer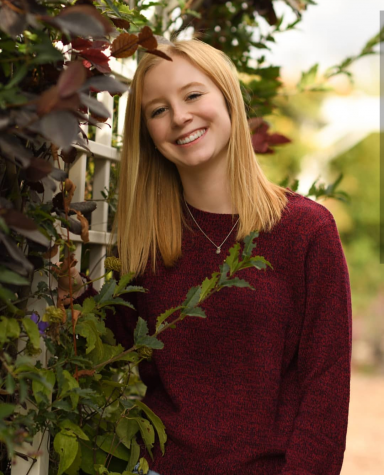 Bianca Fairchild, Editor In Chief
I would like to go into English Literature and Political Science and eventually become a professor. I am a three year debate student who is way too busy....